A corporate gathering is vital for both business growth, as well as being the perfect chance for everyone to let their hair down!
These opportunities for a company's culture and values are unique as people get together with colleagues in a more relaxed and fun environment. In this post, we will list the most commonly scheduled corporate events and some ideas on how you can make them as purposeful and fun as possible.
Common Types Of Corporate Event
The corporate world includes so many different corporate occasions you can host. Examples include conferences to teams in collaboration between different organizations.
It actually depends on the purpose of your event which will help you determine the style of event you will hold. Either way, you don't want yours to fall flat and be a stale affair.
If you've never held a corporate party or event before, don't fret. We're here to help you through it, and throw in some cool ideas at the same time.
Christmas Parties
Ah, the good old end-of-year office Christmas party.
Planning a Christmas corporate party can be a lot of pressure, and is often the works event that most attendees look forward to. After a year of hard work, this is one where if you can bring people together properly and place an emphasis on having fun, it can really pay off.
End-of-year functions like Christmas parties help companies show employees how much their hard-working commitment and loyalty has meant.
TIP: Book well in advance to get the best venue and entertainment possible. This is one of the most popular times of year for companies to host corporate events so you don't want to be leaving it last minute to organise everything!
Shareholder/Board Meeting
In the public and private sectors, shares and board meetings form an indispensable component as they inform an organization's annual communications strategy.
This a real opportunity for the board to reflect on the performance of the company and analyze past strategies so they can move forward. It's in these meetings which business executives tend to make the major decisions because they usually have board approval, which is easier to get when all directors are already in the same room.
These board meetings could be bi-monthly, quarterly, annually... it depends on the size of the business and it's goals. One misconception is that these types of corporate events have to be super serious and formal.
You can (and should) aim to break the ice so employees and board members can feel at ease.
TIP: Now, by nature, these can seem extremely formal and a bit of a chore. It's important that you create an experience here if you're going to drag people away from their desks. Hire entertainers that are great at breaking the ice for the biggest impact.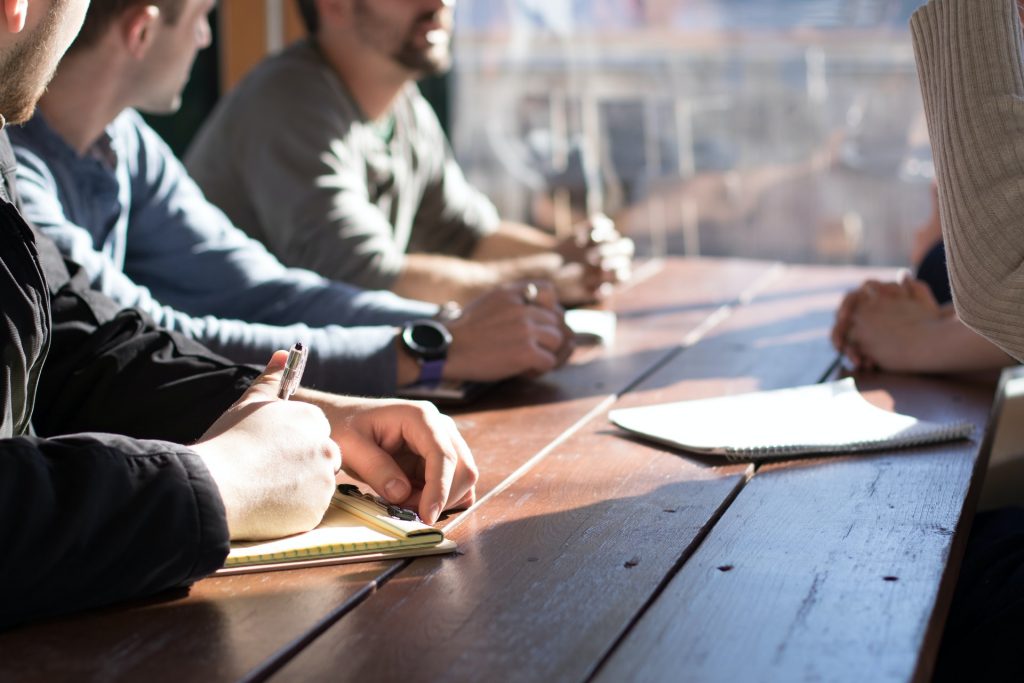 Conferences
A corporate conference usually features or starts with a keynote introduction given by a guest speaker followed by small breakout sessions during the conference.
An ideal conference is a highly concentrated learning experience that brings experts and industry leaders from around the world together at the same place for a limited period of time so they may connect, learn from and inspire each other.
Conferences are commonly large-scale events carried through long time periods and require more complex coordinated action than other types of events. The vast majority of attendees may come from outside of town and cutting down on travel time maximises networking and learning opportunities the conference has for attendees.
TIP: As these conferences often involve industry experts and possibly people outside of your company, you will want to make a good first impression. Focus on entertaining guests as they enter the venue, don't wait until half way through or near the end!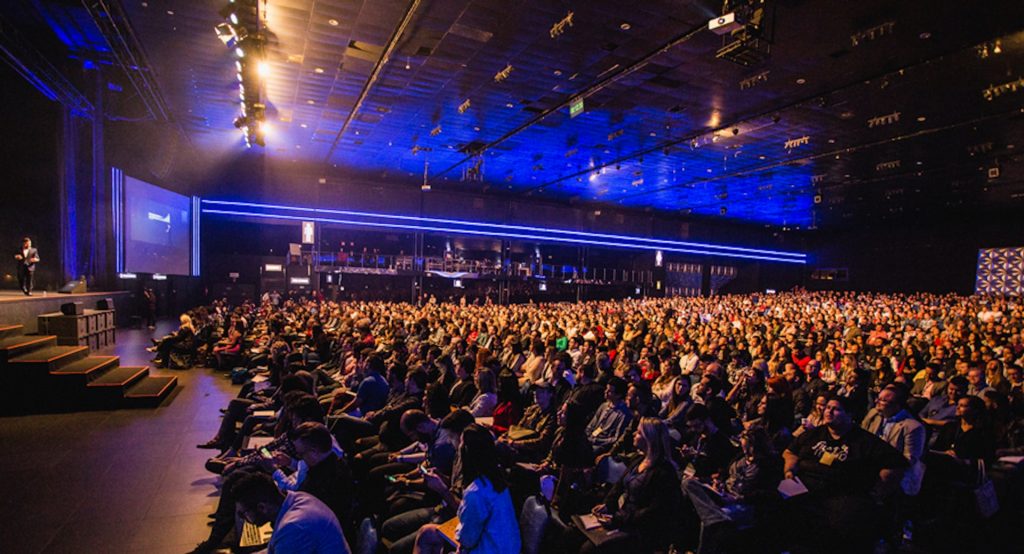 Executive Retreats
Executive retreats are one of the most unique types of corporate events. They can however, be quite costly when done correctly.
These retreats are a bit more complicated to put together as there are so many moving parts. These retreat-style events often involve a mix of relaxation, excursions, exploration, and team building. You can hold these types of corporate events abroad or even in the UK. The more desirable the location, the better! It's a real treat for your colleagues and staff and can be done on a small or large scale.
TIP: Get help with the planning aspect of an exclusive retreat corporate event. Whilst you are planning where and when you also need to think about what. In between excursions and daytime activities, ensure you have the evenings covered with great entertainment.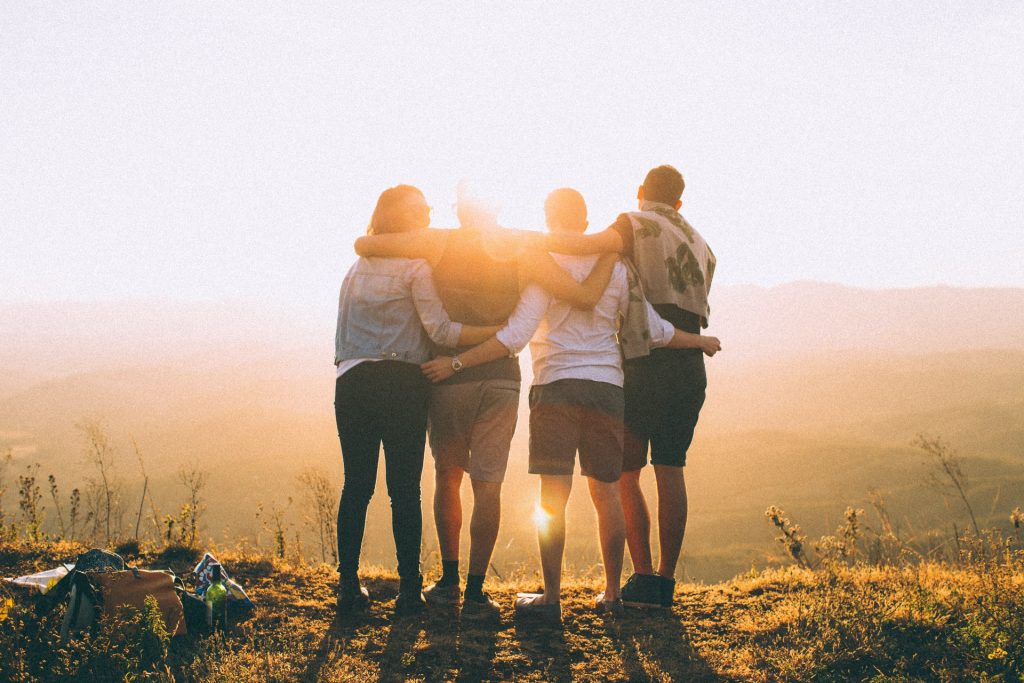 Shows & Expositions
Trade shows and expos are major events in the calendar year for any company. They include multiple vendors or exhibitors and are often larger events.
A company may use trade shows as exhibitors to meet customers who are looking to reach other members. A trade show is also useful when looking to source or engage suppliers.
The event management musts for commercial shows include negotiation of sponsorship rates for trade show booths, organizing keynote speakers such as celebrities and industry leaders, advertising and promotional materials, and marketing strategies. Services such as catering to cocktail parties or staffing events in which it is possible to coordinate require coordination.
TIP: Ensure you have walkabout entertainers to fill the space between exhibitors. Create a real buzz and atmosphere at your corporate event with something special!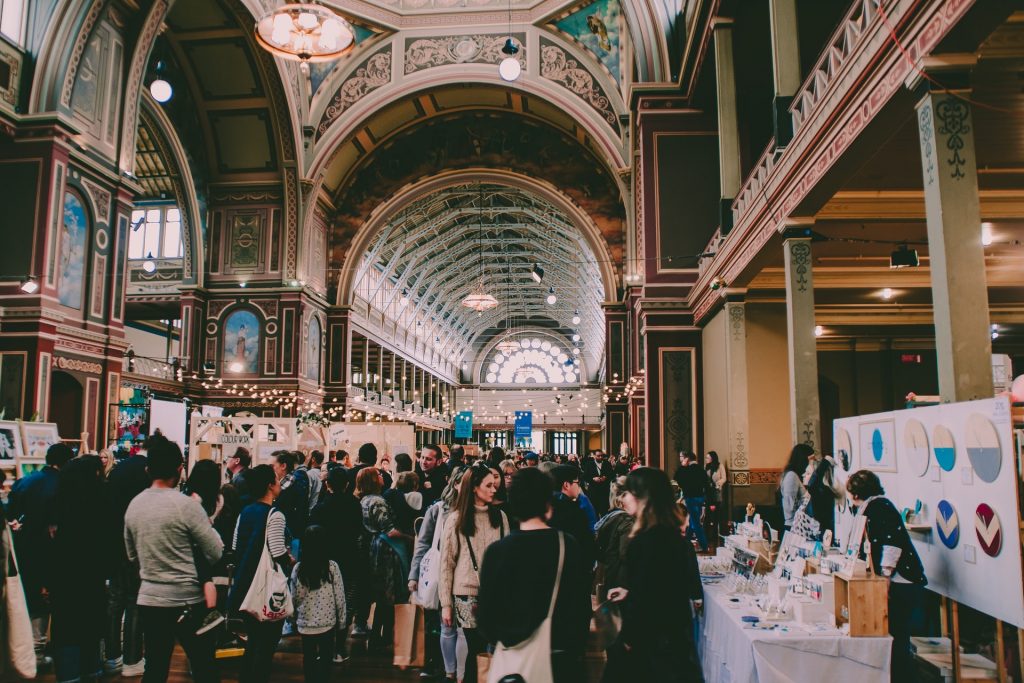 Product Launch Events
Product launches usually are held by businesses geared to producing and selling products to consumers.
For a successful product launch, you will want to get great media coverage. This can be locally, nationally, or even internationally if you are tackling the global market.
Launch events may include gift cards and other types of giveaways, a guest speaker, or even celebrity speakers.
Launch parties can vary from small company meetings to massive, glitzy parties that concentrate around building hype around an upcoming product release. Media and prospective customers will be key guests for launch events may also include celebrity guests.
The goal is to produce excitement for both customers and the media about what's coming in your company. A large party or an activity of fun usually precedes the launch of the product! Do not skip this stage if you want to generate a buzz around your new products.
TIP: Whilst other corporate events are to be seen and experienced by employees only, product launches are different. With media coverage, everyone is hopefully going to see it! Consider show-stopping entertainers that will look good on camera and in videos after the event.
Seminars
In the same way seminars are similar to conferences in that they provide an opportunity and interaction between companies and people working in the same industry/business.
Information exchange is typically more unilateral and seminars are typically day or half-day events rather than weekend (or longer) sessions.
In contrast, seminars offer attendees lower choice and variety than conferences and are concentrated around one single issue. Training seminars are formal for forming educational skills. This means that the speakers typically address the entire group.
Planning this type of event is more than just educating a group of people. They need to be memorable and worthwhile for people to attend.
TIP: Get great speakers. They make or break the event and will be your main advertising pull when trying to get people to attend your seminar.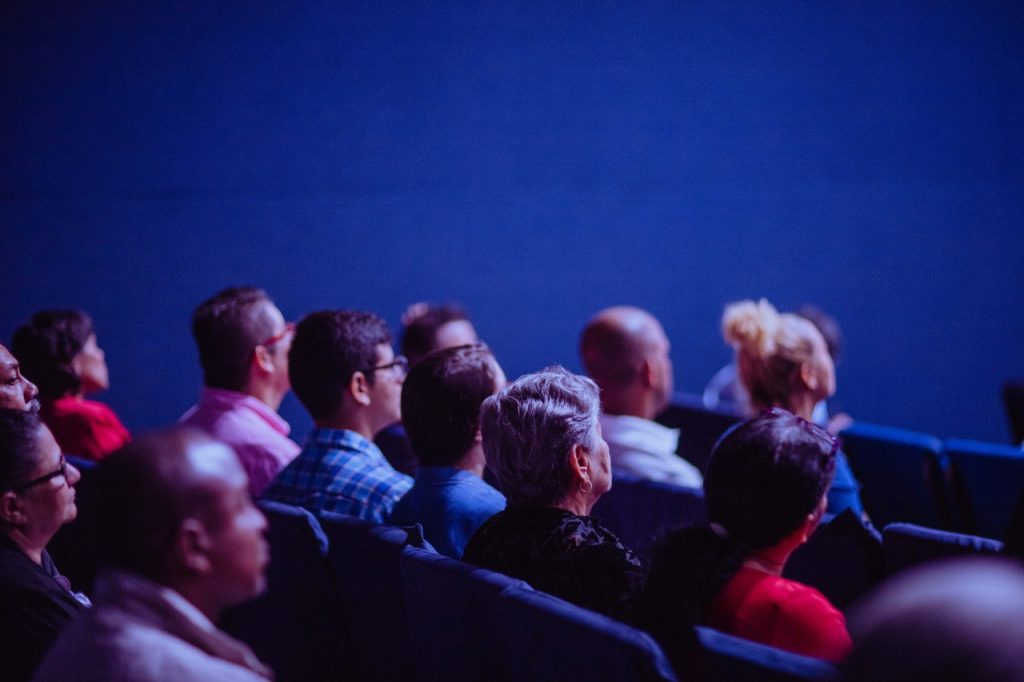 Team Building Events
Corporate team-building events aim to promote teamwork and increase morale across the company.
It's important for these types of events to be as enjoyable as possible. A range of activities is possible, but they must give any employee a chance to have a good time whilst doing it!
Not only should they be super but, they should also increase employees' confidence and build on the company's strengths. Which type of team-building event you choose will depend on the type of company you are in, what skills your employees currently have and which skills you'd like them to strengthen!
Team-building takes place generally on half-days to full-days and usually takes place on office nights instead of a working day.
TIP: Make sure you allow time before and after the actual team-building for your employees to hang out and enjoy their time. You can plan smaller activities in the build-up to your focus team-building event.
Golf Events
Business golf events are popular among most organizations.
The UK is blessed with a plethora of stunning golf courses and clubs for an incredibly scenic corporate event.
The relaxed environment and casual atmosphere enable guests to enjoy a welcome break as they attempt to beat each other! Some more challenging courses could put guests off so ensure the emphasis is on fun and that you choose a golf course suitable for all levels.
A golf day is more than just what happens on the course. After you've enjoyed playing, the clubhouse is where everyone can settle down, mingle, drink and eat. It is here where you want to create an atmosphere that allows everyone to chill out after a long day of walking!
TIP: Hire background entertainment during the meal so the atmosphere doesn't fall flat. Acoustic singers to set the mood and a chance to impress.
Company Milestone Events
Unlike celebration events, companies' milestone events are an awesome reason to celebrate your big wins and special occurrences.
These events may be limited to company employees or may include important clients or figures.
A bit of publicity and public awareness about the milestone your company has reached may also aid in spreading awareness about the success.
Depending on the size of the company and the importance of the milestone, your corporate event will also differ in size.
If you've achieved something incredible, it's time to throw an epic party! There are loads of themes to choose from for your corporate party if you really want to stand out.
TIP: If your milestone event is limited to employees only, it's a good chance to show appreciation to staff for reaching a specific milestone. Hire great evening entertainment and treat your staff for a job well done!
Birthdays
If you haven't done so already, it's a good idea to make a note of every staff member's birthday so you can ensure that you celebrate this milestone suitably.
It's the perfect excuse to break up the year with smaller parties throughout.
Depending on who's birthday it is, you could throw an epic party and really go all out!
If you're holding a birthday party in the office, why not hire some musical or walkabout entertainment to mark the occasion properly? These moments are great for office morale and will be remembered by your employees.
TIP: For some, the thought of spending their birthday in the office is an absolute killer. Curb this anxiety by setting out the stall that anyone's birthday spent in the office will be celebrated by everyone!
Networking Events
Networking events are super powerful in the business world and are a great opportunity for people in the company to get to know one another, or even meet people outside of the business.
Hosting a networking event is a different ball game to the other common types of corporate events listed already. Trade shows, conferences, a product launch... these are all highly scheduled and planned.
A networking event relies on you creating an atmosphere that facilities and encourages conversation at all times.
The reason why corporate events like this one fall flat is due to lack of atmosphere as well as shoving a bunch of people in a room and expecting them to get on like a house on fire!
TIP: These events can be painfully awkward as you are literally bringing people together to make small talk and get to know each other. You HAVE to break the ice if you want your networking event to be a success.