Corporate Entertainment in Manchester
Looking for some entertainers to liven up your next corporate party in Manchester?
You're in the right spot!
Need Manchester Party Entertainment?
Take a look at the entertainers we have available in Manchester for your next staff party, team building event, product launch - or whatever else you'll be celebrating!

Note: All performers comply with any COVID-19 regulations and requirements.

Current Availability of Manchester Entertainers:

View Manchester Entertainers »
GOOD - Entertainers have lots of availability at present
Hundreds of entertainers to choose from
Fee includes travel to Manchester
Choose from singers, dancers, bands, magicians and lots more
We've hosted over 5,000 events!
We have over 17,500 reviews!
From Stockport through to Bury, we cover the whole of Manchester!
Entertainers in Manchester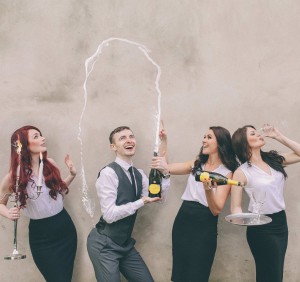 UNDERCOVER SINGERS
Specialists in providing secret entertainment to Corporate Events, Undercover Singers combine the talents of West End performers to bring you the best in entertainment for your Manchester event.


Make Booking Enquiry
HELIOS - GOD OF FIRE
With strong moves, huge flames and unbelievable talent, Helios is a magnificent act that is in a field of its own. The style, beauty and personality of these unique performances guarantee to add a complete visual spectacle at any event.


Make Booking Enquiry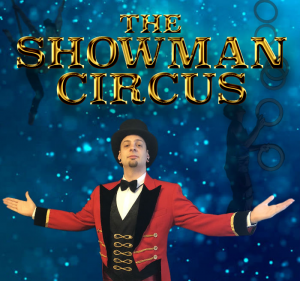 THE SHOWMAN CIRCUS
Inspired by the hit film 'The Greatest Showman', The Showman Circus pays tribute to circus pioneer, P.T Barnum's most marvellous circus.


Make Booking Enquiry
THE SILHOUETTE ARTIST
The Silhouette Artist is a trained artist and has been doing portraiture & caricature for 30 years! He loves helping to generate the buzz of an event or party, and adores the reaction his lightning-fast likenesses get.


Make Booking Enquiry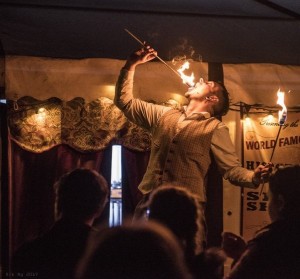 THE STRANGE CIRCUS
The perfect cabaret package, with an array of performers available, custom tailored to suit your own corporate event's needs. Deliver a jaw dropping spectacle of a stage show that will leave your guests talking about it for years to come.



Make Booking Enquiry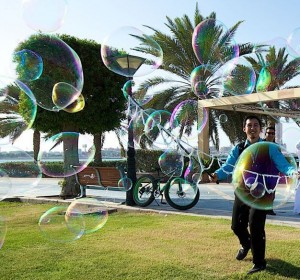 BUBBLE PERFORMERS
For something unique, entertaining and visually stunning, Bubble Performers can bring some colour and originality to your corporate event or business party.


Make Booking Enquiry
Companies in Manchester we've worked with
We're proud to have worked with a huge variety of businesses that are based in Manchester, helping to entertain their corporate event guests and members of staff.

If you'd like to see more of our customer feedback you can also see our reviews on TrustPilot here.
FAQ about hiring entertainment in Manchester
How much does it cost to hire corporate entertainment in Manchester?

Manchester corporate parties come in all shapes and sizes, therefore the cost for entertainment hire can differ greatly.

If you are hiring solo entertainers, you can expect prices to be anywhere from £250-£700.

Party bands often begin at £1200 depending on line-up size, style and your Manchester corporate event requirements.

The best and most popular corporate entertainers and groups in Manchester can be £3000-£6000, or more.

If you aren't sure, get in touch and we can advise on the right Manchester based entertainers for your budget.
Are you able to recommend any venues within Manchester for our event?
Manchester has a plethora of stunning venues for corporate parties and events.

Among our favourites are Brickhouse Social, The Storehouse, South Terrace And Lounge, Imperial War Museum and Manchester Art Gallery.
If I'm hiring a band to play at my event in manchester will I need to hire a DJ too?
The majority of Manchester corporate bands will have a DJ option included in their package upon booking.

This means that they will provide pre-mixed music before, in-between and after sets to keep the good vibes going.

This is slightly different to a manned DJ. If you are after a specific DJ set or style alongside your live band, let us know and we can advise.
Are you able to recommend me a particular entertainer if I explained the type of corporate function I will be running?
Absolutely. Not only do we provide the best corporate entertainment in Manchester, we are also entertainment and event experts.

We are here from the initial stages, all the way up to the day of your event to help you put together a show-stopping party.
Because of Covid-19 and the ongoing lockdown I'm wondering if your entertainers are able to operate remotely/virtually?
Many of our top entertainers offer virtual options for hybrid events or live streaming shows.

This does depend on the act you are interested in, we are happy to advise on which entertainers can offer virtual entertainment packages.
Contact Us
Interested in booking our Manchester based entertainers - or just want to have a chat about your event? Send us a message using the below form and we'll get back to you!
Popular Locations within Manchester
Our entertainers have performed shows throughout the capital of the UK. We've listed some of the most popular locations within Manchester below. If your area isn't listed don't worry - we cater across the entire Manchester area (and further afield!).
Bury
Bolton
Greater Manchester
Oldham
Rochdale
Salford

Tameside
Trafford

Wigan
Prestwich
Altrincham
Hulme