THE MIDLANDS CARICATURIST
Create a talking point at your corporate event with The Midlands Caricaturist. The perfect memento for guests to take home after attending is a personalised and funny picture of themselves!


Make an Enquiry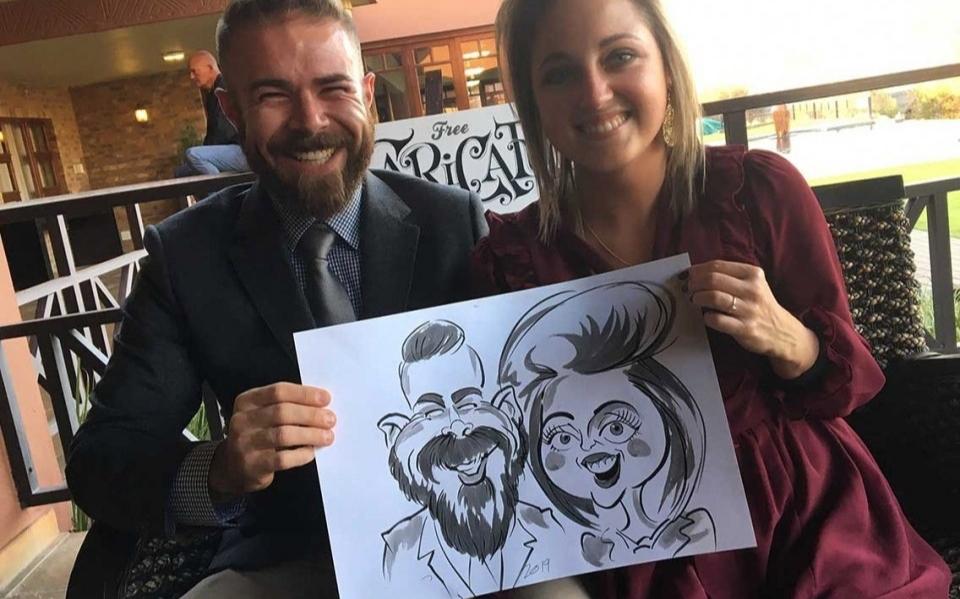 ALAN THE CARICATURIST
If you want your party to stand out from the rest, have Alan create a buzz with his incredible caricature drawings of your guests. Alan's style brings life to any pictures he draws, with likenesses like no other!


Make an Enquiry
DAVID THE CARICATURIST
David is one of the most experiences caricature artists in the UK and has a wealth of experience providing his unique art for parties, corporate events and more! Plenty of laughs to be had here.


Make an Enquiry
DAVID G THE CARICATURIST
In just mere moments, David G is able to create an uncanny likeness of anyone at your party. It has to be seen to be believed! Have him hop between tables or mingling with your guests, the choice is yours.


Make an Enquiry
IVO THE CARICATURIST
Bring people together at your party with Ivo, one of the top caricaturists in the UK! Ivo's style is colourful, loud and lively. Give guests the perfect gift to remember the night with these wonderful and rich drawings.


Make an Enquiry
RICH THE CARICATURIST
Rich draws with passion, and you can tell whenever you witness his art. Not only is Rich an unbelievable artist, he his also perfect for chatting to and blending in with your guests and attendees on the day.


Make an Enquiry